About Tony D. Wu, DDS, FAGD
Dr. Tony Wu has been practicing dentistry in Manhattan since 2002. He earned his DDS degree from New York University College of Dentistry, and then he completed a one-year residency (Advanced Education in General Dentistry) at Lutheran Medical Center in Brooklyn, NY. Dr. Wu attained his bachelor's degree in biological sciences from the University of California at Irvine.


Dr. Wu keeps up on the latest advancements in dentistry by fulfilling his responsibility to continuing education. Additionally, he has gone above and beyond the standard by becoming a Fellow of the Academy of General Dentistry (FAGD). He received this prestigious fellowship award after meeting rigorous continuing education and examination requirements set by the academy.



About Our Office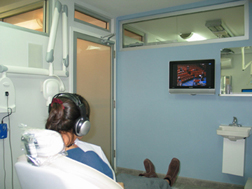 New Yorker Smiles is the private dental practice of Dr. Tony Wu. Our office was designed and constructed from scratch, considering your comfort as first and foremost. Our treatment rooms are arranged to minimize any dental anxiety patients might otherwise feel. Dental handpieces and instruments are out of patients' direct line of sight, and multiple LCD TVs with headphones help patients relax before and during treatment.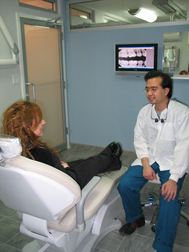 Digital x-rays have less radiation exposure, and their larger images aid us to accurately diagnose your oral health needs. Other ways we show how important your well-being is to us are employing up-to-date sterilization technology and techniques, and using only dedicated fresh air and bottled water for our dental delivery systems.